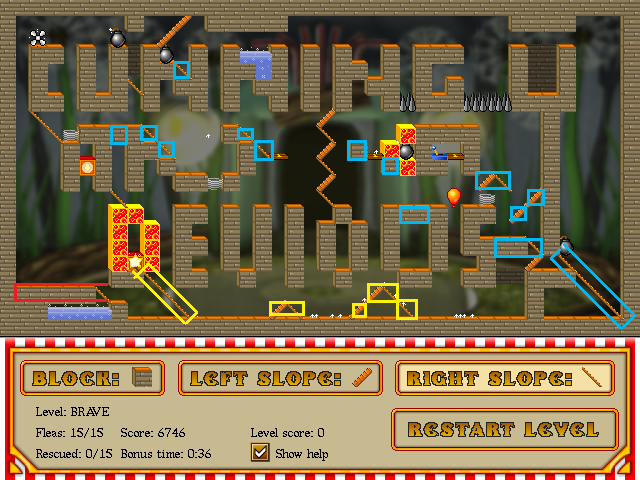 Quickly place the red marked objects.
Place the blue marked objects.
Placed the yellow marked ramps, making sure not to trap any fleas under any of them.
When the flea is above its location, place the orange marked ramp.
When the flea has been blown to the right hand side, place the purple marked wall.
Once the flea activates the bomb, place the green marked ramps sequentially, so that the flea goes up each one.
Ad blocker interference detected!
Wikia is a free-to-use site that makes money from advertising. We have a modified experience for viewers using ad blockers

Wikia is not accessible if you've made further modifications. Remove the custom ad blocker rule(s) and the page will load as expected.