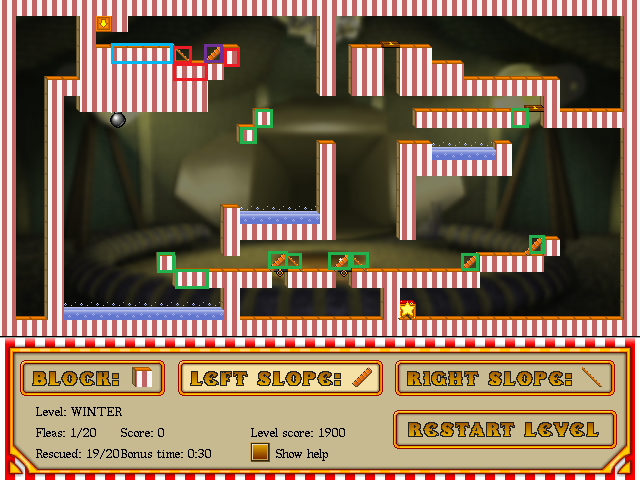 Before the fleas come, put in the red marked objects.
As the first flea crosses the bridges, hold the mouse down and move it to the right so that you replace them with the blue marked blocks. Make sure that no flea falls into the recessed wall area.
Put in the green marked objects.
Put in the purple marked ramp.
Ad blocker interference detected!
Wikia is a free-to-use site that makes money from advertising. We have a modified experience for viewers using ad blockers

Wikia is not accessible if you've made further modifications. Remove the custom ad blocker rule(s) and the page will load as expected.