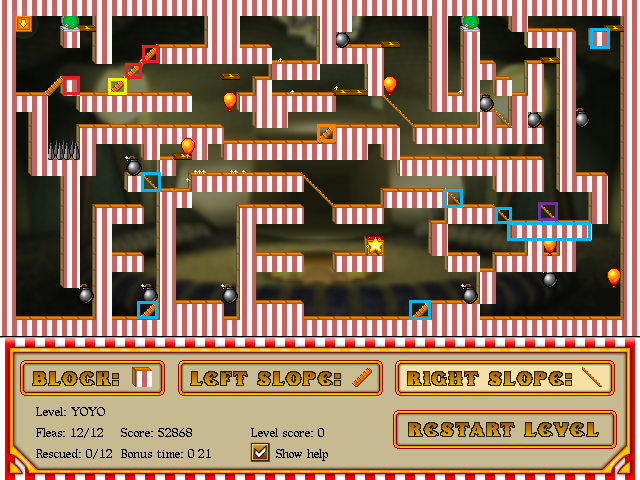 Quickly put in the red marked objects.
Put in the yellow marked ramp so that exactly one flea goes up it.
Put in the blue marked objects.
Put in the orange marked ramp.
When the fleas are trapped between the wall and the bridge, put in the purple marked ramp. You may need to hold the mouse down for a few seconds before it is placed.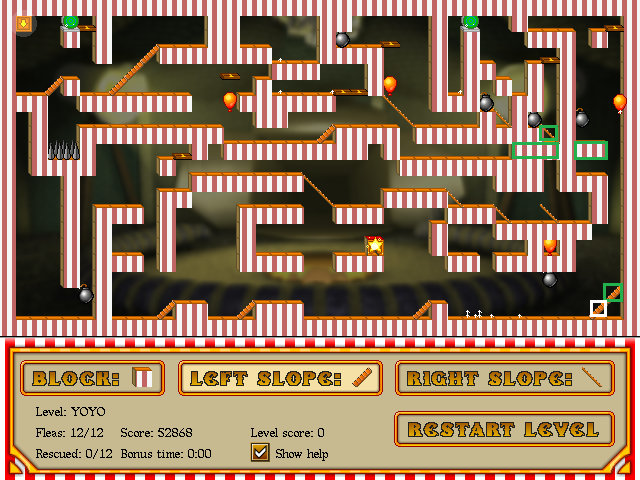 Put in the green marked objects
Read the first step under the last picture: you will need to do it relatively quickly after the next step.
Put in the yellow marked ramp.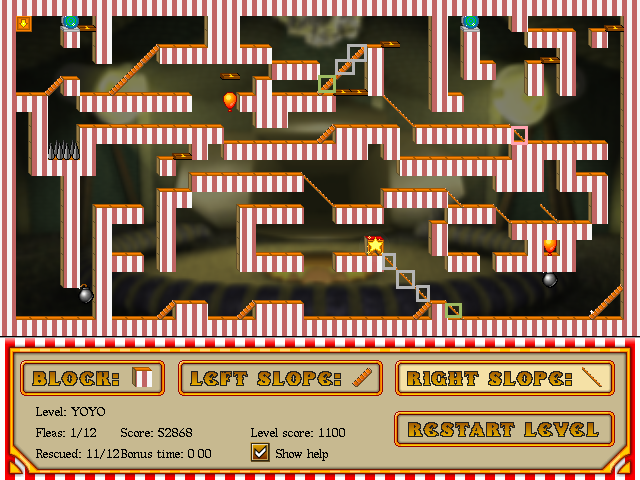 Hold down the mouse in the location of the pink marked ramp until the bomb near it explodes, removing the block so that the ramp can be placed.
Put in the gray marked ramps.
Put in the olive green marked ramps, making sure not to trap any fleas.
Ad blocker interference detected!
Wikia is a free-to-use site that makes money from advertising. We have a modified experience for viewers using ad blockers

Wikia is not accessible if you've made further modifications. Remove the custom ad blocker rule(s) and the page will load as expected.