Virtuoso Wordsmith
Description
Make a 8-letter word
Game
Lexicominos
Members?
No
Seasonal?
No
Hidden?
No
Secret?
No
Orb Points
500
Orb Coins
5
Monsters and lobsters are great words to try. Roosters also works only if you are playing in American-English.
It helps to complete the word a little bit above the bottom row to allow more space for the letters you need.
Completing this achievement does not award the Master Wordsmith achievement at the same time.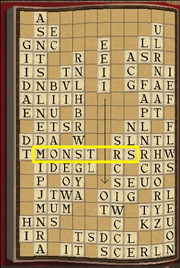 Ad blocker interference detected!
Wikia is a free-to-use site that makes money from advertising. We have a modified experience for viewers using ad blockers

Wikia is not accessible if you've made further modifications. Remove the custom ad blocker rule(s) and the page will load as expected.