Braaaains
Description
Get a score of 10,000
Game
Zombie Dawn
Members?
No
Seasonal?
No
Hidden?
No
Secret?
No
Orb Points
300
Orb Coins
3

The best way to obtain this achievement is to play through US hard mode from start to finish. It is also possible in UK hard mode, although more tricky, and in US normal mode, although more time-consuming. See Legless for more details.
An other way to get this achievement, is to play in normal mode and to start from the very first level until end.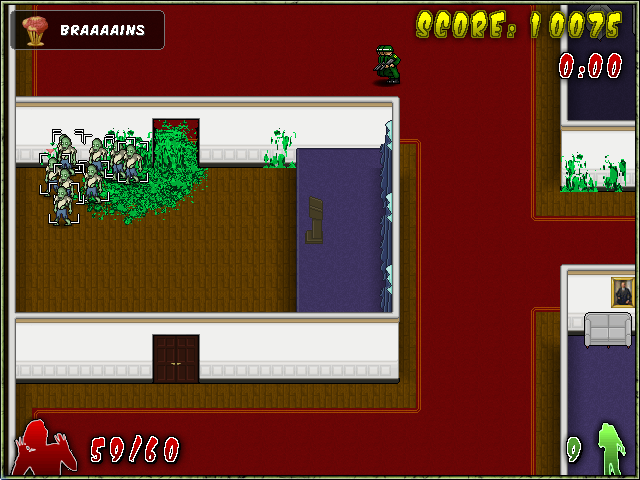 Ad blocker interference detected!
Wikia is a free-to-use site that makes money from advertising. We have a modified experience for viewers using ad blockers

Wikia is not accessible if you've made further modifications. Remove the custom ad blocker rule(s) and the page will load as expected.