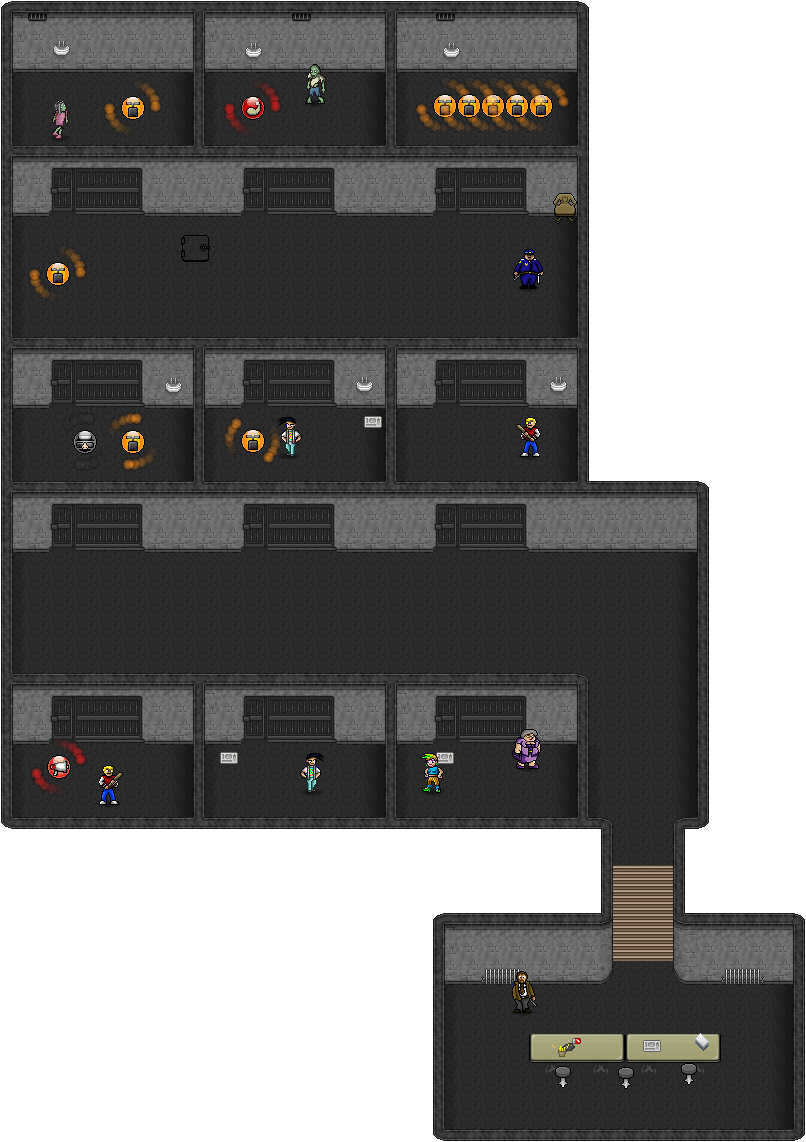 Collect the detonate and tough powerups.
Use the tough powerup on the female zombie, then use detonate.
Collect the detonate powerup, then detonate the female so the left hand cell and two middle cells are opened.
Collect the disguise and detonate.
Disguise the female and send her to assimilate the policeman.
Assimilate the human in the bottom middle cell, and use a detonate to open the right two cells.
Collect the detonates and break through to the lower area.
Use a detonate to open the bottom left and middle cells.
Assimilate the humans and collect the screech powerup.
Break into the final cell and assimilate the two humans.
Use the screech on a zombie in the final cell and send the other zombies to assimilate the detective.
thumb|500px|left|From [http://www.youtube.com/user/lilepdude lilepdude] thumb|458px|right|well, it is a trick to pass zombie down with more zombies and more powerups
Ad blocker interference detected!
Wikia is a free-to-use site that makes money from advertising. We have a modified experience for viewers using ad blockers

Wikia is not accessible if you've made further modifications. Remove the custom ad blocker rule(s) and the page will load as expected.