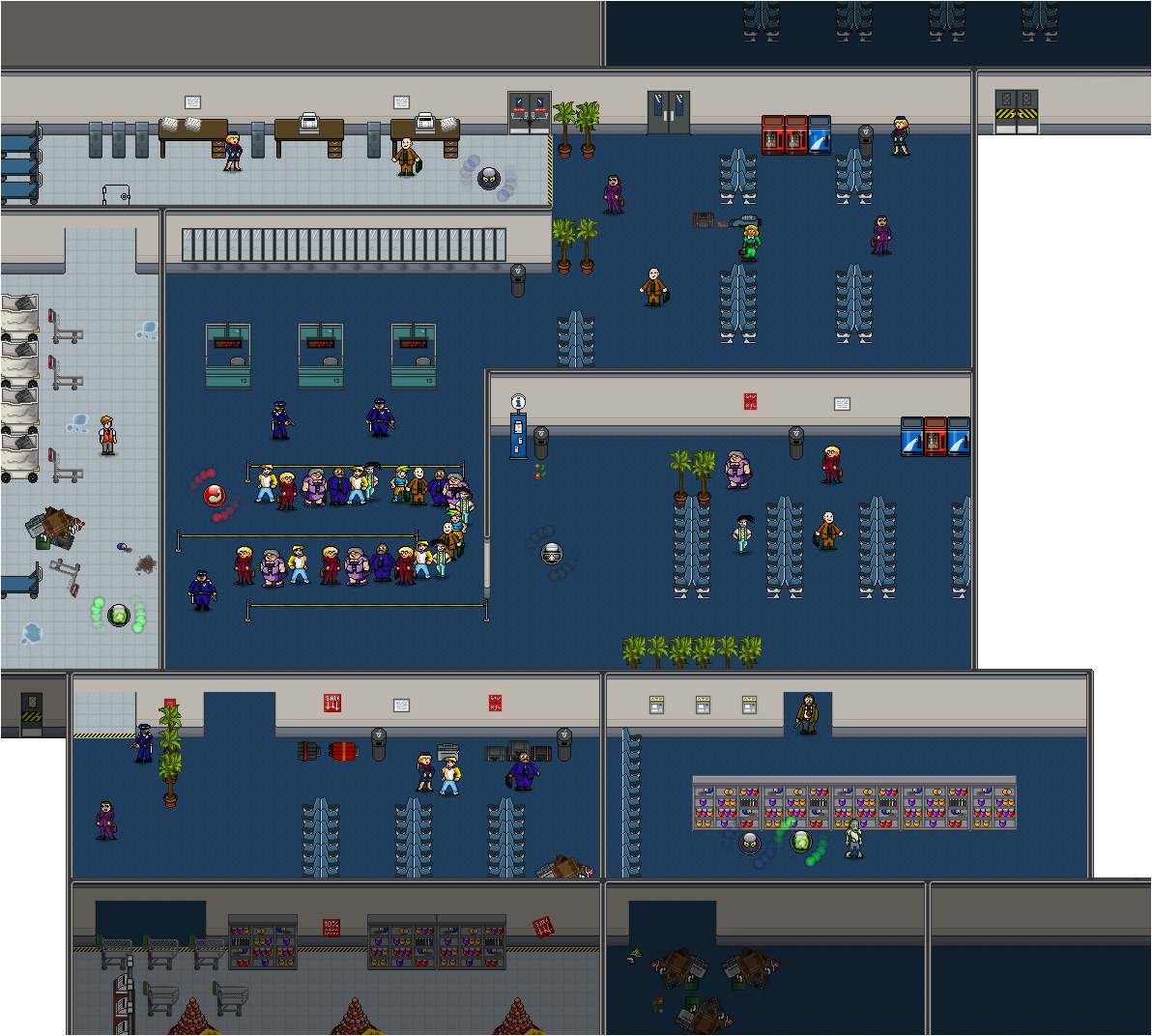 1. Collect the Fear and the Miasma powerups.
2. Put Miasma behind the detective (not over him), so he cant run away.
3. Use the Fear powerup on your zombie and zombify the detective.
4. Wait for the Miasma to disappear and zombify humans in next room.
5. Collect the Disguise powerup.
6. Use the Disguise on one of your zombies and send him to get the Miasma, the Fear and the Tough powerups, without zombifying anyone.
7. Zombify the humans in top-right room.
8. Use the Tough powerup on one of your zombies and zombify humans in lower-left room.
9. Send all your zombies to the top-right room, not through the lmiddle, but through the hall in left.
10. Put Miasma below the line of people and use the Fear on one of your zombies and send it to zombify the humans in the line.
thumb|300px|left from Aaarto
Ad blocker interference detected!
Wikia is a free-to-use site that makes money from advertising. We have a modified experience for viewers using ad blockers

Wikia is not accessible if you've made further modifications. Remove the custom ad blocker rule(s) and the page will load as expected.