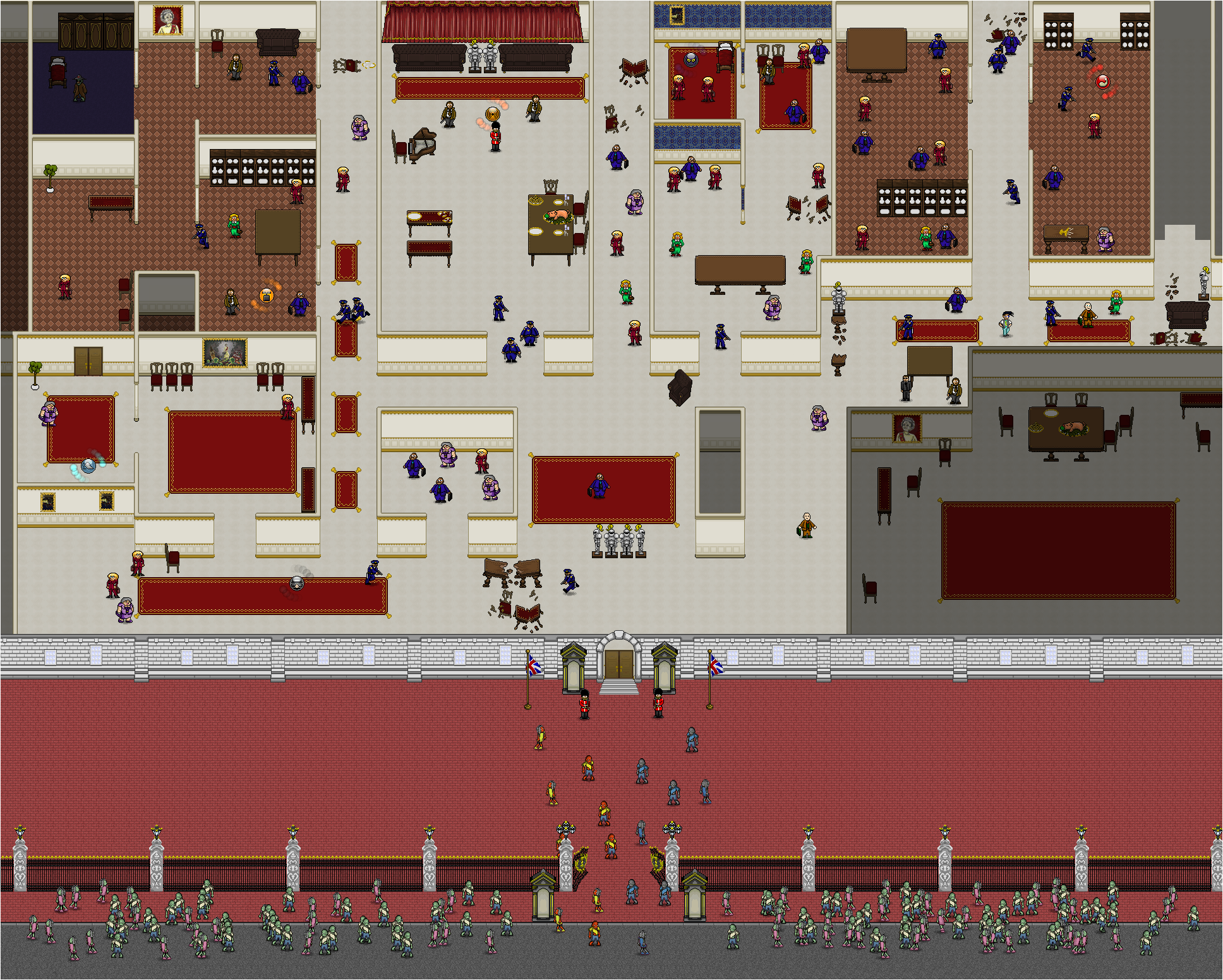 1. In the top-left corner of the building, you will see a disguised zombie. Move him over and get the detonate power up.
2. Walk over to the tough power-up and grab it by quickly running across the hall right as the patrolling police pass you. Do not assimilate anyone.
Alternatively,
Get the disguise power up and the speed. (Speed is not needed, but it's helpful.)
3. Use tough on the disguised zombie and walk to the entrance of the room with the grenadier. Use detonate and use the disguise on one of your zombies as fast as you can. If all goes well, you will have one disguised zombie.
4. Grab the sonic power up and use it on the front entrance to blast the door and both grenadiers. Send the zombies to assimilate them.
5. Storm the Palace!
Ad blocker interference detected!
Wikia is a free-to-use site that makes money from advertising. We have a modified experience for viewers using ad blockers

Wikia is not accessible if you've made further modifications. Remove the custom ad blocker rule(s) and the page will load as expected.